Massage
A deeply calming and healing massage to relax, revitalise and soothe the mind,body and spirit. Choose from: Aromatherapy, Swedish, Relaxation and Pregnancy
½ hour - $ 65
1 hour - $ 95
1 ½ hours $150
Hot Stone Therapy
Experience the ancient healing powers of the heated stones to assist in relieving tired aching muscles, revitalise and restore balance. Divine Hot and healing stones are placed on the body's pressure points throughout the massage incorporated with traditional massage techniques this massage feels amazing.
1 hour- $120
1 ½ hours - $175
Golfers Retreat
Soothe those tired, aching muscles. Relax and enjoy our therapeutic, foot, scalp and body massage. Just what you need to restore yourself for another days play!
1 hour - $115
Back to Menu

Ayurvedic means "the science life" and originates from traditional Indian health and healing knowledge. Traditional herbs and oils are used in our Hamilton Spa treatments.
Ayurvedic Scalp Treatment
A stress relieving treatment that includes amazing Ayurvedic scalp pressure point massage using traditional herbs and oils. This will improve circulation and condition skin and scalp.
½ hour - $60
Himalayan Retreat
Detox and rejuvenate with this deeply relaxing treatment. The treatment includes: dry body brushing, body massage including use of divine chakra balancing oils, Ayurvedic scalp treatment and your choice of either a: mini facial, hand or foot therapy (choose one of the three options).
2 hours - $230
Back to Menu

Mini Facial
A deep cleansing, exfoliating, hydrating, and moisturising facial treatment. A quick "pick me up" for your face.
½ hour - $70 or only $60 if booked as an "add on" to another treatment
Relaxation Facial
A classical European facial treatment to deep cleanse, hydrate and nourish your skin. The ultimate relaxation facial.
1 hour - $110
Dr. Haushka Classical Treatment
The Dr. Haushka method combines a set of specific movements and unique harmonising preperations. The result of the Classic Treatment is glowing beautiful skin and a deep sense of well being.
1 ½ mins - $165
His Face
This treatment includes a deep cleansing steam and exfoliation, specialised masques and serums and a deeply relaxing back, neck and facial massage.
1 hour - $110
Anti-Ageing Facial & Eye Treatment
This rejuvenating and revitalizing facial treatment is designed to combat the signs of premature skin aging. Your skin will look firmer, younger, and more luminous. This package includes a firming Eye Treatment.
1 hour - $115
Chi Facial
Find out more about your skin with Chinese face diagnosis which is a 3,500 year-old technique that links regions of the face with the body's internal organs. This facial includes a deep cleanse, exfoliation and hydration treatment. You will also experience a Chinese face acupressure massage that is very effective in the relief of headaches, migraines, eyestrain and sinus problems.
60 mins - $115
Back to Menu

Medi Spa - Paramedical Facial Treatments
Oxygen Facial
21st Century skincare science floods the skin with 180 million nutrient particles a second of pure oxygen gas, vitamins A, C, E and essential minerals. This cascade of micronised nutrients revitalises every skin cell pore by pore, diminishing fine lines, wrinkles and dehydration. The result is an instant fresh rejuvenated skin, glowing with good health that looks younger and younger with every treatment - a natural facelift! This treatment is a powerful healing journey for the soul and skin. Release stress with natural healing therapies; an oxygen gas power facial renews your skin; balance and recharge your chakras with Ayurvedic energy work, while breathing pure O2 gas for deep relaxation and rejuvenation. The ultimate wellness experience!
1 hour $180
Age Intervention Regeneration Facial
An intensive resurfacing and rejuvenating facial uses a combination of antioxidants, peptides and glycolic acids. Your skin will feel firmer, smoother and healthier.
1 hour - $135
Vitamin C Antioxidant Facial
This facial provides immediate rejuvenation benefits for all skin types. Boosts collagen production, repairs free-radical damage and enhances facial tone. Skin will appear smoother, brighter, suppler, firmer and lifted with a more defined facial contour.
1 hour - $135
Paramedical Facial Peels
Facial peels instantly resurface and smooth the skin. A thorough consultation will reveal the appropriate peel for you to target blemishes, uneven skin tone, fine lines and the effects of ageing.
1 hour $180
Hydro Microdermabrasion
Hydro Microdermabrasion produces instant, visible results, smoothing the surface of the skin, deeply cleansing and exfoliating. This reconstructive treatment will leave your skin texture looking dramatically improved, more radiant and youthful. Suitable for all skin types and ages. The ultimate power facial.
$150 1 hour
Photo-rejuvenation LED Light Treatment
Photo-rejuvenation (or Light Therapy) is the latest in Medi-Spa technology, proven to turn back the clock, reduce redness and reduce acne and is completely pain free. This treatment is non-invasive, using light energy to stimulate the skins own natural repair processes, giving you younger, healthier more youthful skin. We have different coloured lights to treat different skin conditions. Light Therapy produces amazing results with the following skin conditions: Ageing-sun damage, fine lines and wrinkles, acne and acne scarring, sensitive and rosacea skin (anti-inflammatory). For best results combine with our anti-ageing facials.
30mins - $99 - includes a cleanse, serum and LED Light Treatment
Add on treatment to any of our advanced facials: $55
Back to Menu

Ginger and Lime glow
A dry body brushing and exfoliation treatment using natural mineral rich sea salts blended with pure lime, ginger and warmed oil. This treatment concludes with application of a nourishing vanilla body butter leaving your skin detoxified, soft and polished.
1 hour - $100
Detoxifying Sea Mineral Infusion Wrap and massage
A deeply relaxing treatment that will detoxify, exfoliate, and nourish your body. This treatment begins with a light body brushing. A purifying sea mineral infusion masque is applied to the body before being cocooned in an infusing wrap, which will leave your skin feeling soft and supple. This treatment includes a back, neck and shoulder and scalp massage and your choice of a: mini facial or a longer massage (total treatment time still 1 ½ hours).
1 ½ hours - $170
Herbal Body Wrap and aroma massage
A full body treatment wrap that conditions and moisturises the skin, eliminating impurities, leaving the skin soft and relieving muscular tension. This treatment also includes a: dry body brush and stress relieving scalp and back, neck and shoulder massage. Please note, you may choose to have a longer massage or a mini facial (total treatment time still 1½ hours).
1 ½ hours - $170
Back to Menu

Touch of Heaven
Ginger and Lime glow, ½ hour aromatherapy massage, express facial. Finishing with a relaxing foot and/or scalp massage. Your body will feel totally relaxed and polished top-to-toe.
2 hours - $215
The Goddess
The ultimate full body makeover! Manicure and pedicure, facial, body scrub & a back, neck and shoulder and scalp massage. Just what you need to look good and feel great! Rediscover your beauty and renew your spirit to release the goddess within.
4 hours - $445
Executive Escape
This Corporate getaway begins with a wonderful body exfoliation customized with the finest essential oils, back, neck, and shoulder massage, followed by a mini facial, foot, and scalp massage. The perfect way to relax and to restore balance and harmony to your life. You will feel "on top of the world". Please note, you may choose to have a longer massage option or upgrade to a deluxe facial (total treatment time still 2 hours).
2 hours - $225
Back to Menu

Deluxe Manicure
A totally indulgent manicure that includes an organic scrub, hydrating treatment, and hand massage finishing with a full nail treatment. This includes a warmed vanilla mask to nourish even the driest of skin. Divine heated aromatic compresses are used throughout the treatment.
1 hour - $80
Express Manicure
Includes cuticle treatment and hand moisturiser, fingernails are clipped, filed, shaped and polished.
30 mins - $65
Deluxe Spa Pedicure
This deluxe treatment includes a foot exfoliation, masque, deep hydrating treatment, and indulgent foot massage, finishing with a full nail treatment. Divine heated aromatic compresses are used to relieve tired, aching feet and aids relaxation.
1 hour - $90
Express Pedicure
Includes cuticle treatment and nourishing foot cream, fingernails clipped, filed, shaped and polished.
30 mins - $65
Reflexology Sole Delight
Through working points on the feet, there is a corresponding stimulation in the respective parts of the body. This treatment will assist in healing and balancing your body. This treatment also includes an aromatherapy foot bath and exfoliation, nourishing masque, hot steam towels, foot massage and finishes with a hydrating foot cream.
1 hour - $95
Heel and Toe
This divine foot treatment includes organic scrub, masque, aromatic hot steam compresses, nourishing treatment and an aroma massage. With leave your feet silky and smooth!
½ hour - $60
Hand Treatment
This wonderful hand indulgence includes a hand scrub, masque, aromatic hot steam compresses, nourishing treatment and an aroma massage.
½ hour - $60
Back to Menu

Eyebrow Tint $15
Eyelash Tint $20
Eyebrow/lash Tint $30
At Hamilton Spa we use the finest plant based waxes with soothing essential oils. You can be assured of the highest standard of hygiene at all times.
| | |
| --- | --- |
| Full Leg | $60 |
| Half Leg | $40 |
| Bikini Line | $30 |
| Underarm | $25 |
| Upper Lip | $15 |
| Chin | $20 |
| Sides of Face | $25 |
Eyebrow Wax & Shape
$20
Eyebrow Makeover


(inc. Consultation, Measure, reshape & tint)

$45
Eyebrow, lip, chin
$45
Face inc. eyebrow, lip, chin, sides of face
$55
Full leg, bikini or underarm
$75
Full leg, Underarm, & Bikini
$95
Half leg, Underarm, & Bikini
$85
Half leg, bikini or underarm
$60
Speedo Line
$30
| | |
| --- | --- |
| Back Wax (inc. Shoulders & Neck) | $50 |
| Shoulders inc. neck | $30 |
| Chest (inc. stomach) | $50 |
| Back and Chest | $95 |
| Middle Eye brow | $12 |
Back to Menu

Full Body Bronzing - $40
The perfect sunless tan for that summer look all year round.
Full Body Bronzing and Exfoliation - $130
This treatment includes a full body exfoliation and body bronzing treatment for the ultimate soft and suple skin with a sunkissed look.
It's your day at Hamilton Spa. Let us prepare personalised packages for the bride to-be, groom, and bridal party. Feel relaxed, pampered and look great on your special day. Honeymooners Indulgent Packages also available. Please discuss your needs and time frames with our staff at any time.
Back to Menu

Formal and Special Occasion - $75
Bride $100
Ensure you look your best on your special day. Professional make-up for you and your bridal party using the finest make-up products.
Bridal, formal, special occasion and photographic make-up also available.
Back to Menu

1 hour Special - $120
A ½ hour Relaxation Massage and an rejuvenating Express Facial and Scalp Treatment.
1 ½ hour Special - $175
A ½ hour Relaxation Massage, rejuvenating Mini Facial and an Ayurvedic Scalp treatment or a 1 hour Relaxation Facial and a ½ hour aromatherapy Massage or a 1 hour Relaxation Massage, mini facial and Scalp Treatment.
Back to Menu

Looking for the perfect gift for that special someone? Then look no further. We have personalised gift voucher packages starting at $45. Please contact Hamilton Spa for further information.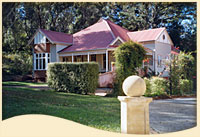 We kindy require a minimum of 48 hours notice to cancel or reschedule an appointment otherwise a 50% cancellation fee will be charged. We will not be able to provide refunds or reschedule your appointment if less notice is given. "No Show" appointments are charged at full price (100%) of treatments booked. Late cancellations or no show for gift voucher bookings will result in your voucher being redeemed in full (cancelled).
Bookings
We recommend bookings be made in advance to ensure availability. All prices are inclusive of 10% GST.
Spa Etiquette
To ensure all guests enjoy our peaceful surroundings, we ask noise to be kept to a minimum as there are treatments in progress. Speak softly to absorb the relaxing environment and to respect others.
Please turn off your mobile phone prior to entering Hamilton Spa
Arrival Time
Please arrive 10 minutes prior to your scheduled treatment time to relax and complete your consultation form.
Please allow for traffic (particularly on long weekends and allow time to park and find the spa).
Late Arrivals
Arriving late will unfortunately limit the time allocated for your treatment; it will lessen the effectiveness and importantly your pleasure and enjoyment. As a courtesy to all our clients, all treatments are completed as scheduled.
Prices
All prices are subject to change without prior notice. Hamilton Spa accepts all major credit cards except not American Express. All prices include GST. Please be aware we do not accept cash as all charges are made via credit card or efpos card. No cash is stored at premis.
All treatments and packages once paid are non-refundable, including Gift Vouchers.
Attire
You will not require any special clothing during your visit, just wear something comfortable.
For massage bookings please leave your own underwear on.
During all treatments you will be draped with towels and not fully exposed at any time.
Treatments are conducted free of jewelry so please leave any valuables at home.
For best results we recommend that men be clean shaven (no stubble) prior to any facial treatment
Special Health Considerations
You will be asked to complete a confidential consultation form prior to your treatment. This form helps us to determine the best possible treatment for your individual needs. Guests with medical conditions or pregnant women are advised to consult their doctor prior to seeking spa services. At time of booking, please inform us of your medical conditions.